Woodwinds, Brass, & Percussion Program in Italy
The Woodwinds, Brass, & Percussion program is extensive, intensive. and unique. It is designed to boost students to the next level of playing. The unique aspect of the winds and brass program is that students have the opportunity to explore repertoire that they do not usually get to study at home. Some players may have ensembles with all woodwinds or all brass, and others will play in mixed chamber music groups. A few examples of past repertoire is the Saint-Saens Septet, Op.65 for trumpet, 2 violins, viola, cello, bass, and piano; the Beethoven trios for flute, bassoon, and piano; Messiaen's Quartet for the End of Time for clarinet, violin, cello, and piano; the Mozart oboe quartets for oboe, violin, viola, cello; and Eliot Carter's Canonic Suite for four clarinets. The beauty of their surroundings and cultural experience is ideal for artistic growth.

Each student receives two private lessons per week with an internationally-renowned artist faculty member.

All participants are preselected into chamber groups and assigned to partners and repertoire choices according to level, matched well in advance. Instrumentalists receive two fourty-five minute chamber coachings per week with an artist faculty member with their chamber group(s).

The orchestra rehearses for the duration of the festival, culminating in the final orchestra concert at the Basilica di San Pietro, built in 1067 AD. Orchestra assignments will be given at the festival.

July 16: InterHarmony Festival Orchestra Program - Session I:

Beethoven: Coriolan Overture
Prokofiev: Violin Concerto No.2 in g minor, Op.63
Soloist: Vadim Repin, violin
Beethoven: Symphony No.3Eroica

July 29: InterHarmony Festival Orchestra Program - Session II:

Glinka:: Overture from Ruslan and Lyudmila
Elgar: Cello Concerto in E minor, Op.85
Soloist: Misha Quint, cello
Sibelius:: Finlandia
Sibelius:: Symphony No.2 in D Major, Op.43
Subject to change

Students have the opportunity to sign up to perform either as a soloist or with their chamber group in the performance master classes nearly every day of the festival. Master classes are open to all participants of the festival. Many of these Master Classes focus on specific composers or repertoire. More info - List of Master Classes »

Each year, many of the artist faculty give Master Classes on subjects of their choice. The subjects of these Master Classes vary. In the past we have had lectures on Integrating the Musical and the Technical, Projection in Performance, Stage Presence, Jazz Improvisation, Orchestral Repertoire, Eurythmics, Yoga for String Players, and Alexander Technique. More info - List of Master Classes »

Instrumentalists will have ample practice time each day.

With concerts almost every night, students are exposed to a high level both from artist faculty and their colleagues as they watch each concert. Students will have an opportunity to perform. Performance is based on approval on preparedness.
Details
Artist Faculty:
Session I:

Click to view more about our Artist Faculty in Session I.


Paul Cohen, saxophone
Debora Harris, flute
Aleksandr Haskin, flute
Michelle Stanley, flute
Igor Begelman, clarinet
Joanne Kim, clarinet
Howard Klug, clarinet
Stacey McColley, clarinet
Jeffrey O'Flynn, clarinet
Shannon Thompson, clarinet
Mario Dani, oboe
Luca de la Florin, oboe
Rebecca Mindock, oboe
Jason Crafton, trumpet
Michael Hengst, trumpet
Sarah Stoneback, trumpet
Kevin Rivard, French horn
Hollie Lifshey, trumpet
Scott Anderson, trombone



Session II

Click to view more about our Artist Faculty in Session II.


Francesca Arnone, flute
Christine Beard, flute
Julie Koidin, flute
Kelly Ann Sulick, flute
Krysia Tripp, flute
Amy Collins oboe
Johanna Cox, oboe
Anastasia Christofakis, clarinet
Kim Ellis, clarinet
Robyn Jones, clarinet
Kelli O'Connor, clarinet
Corrado Dabbene, bassoon
Kevin Fuller, bassoon
Iskander Akhmadullin, trumpet
Brittany Hendricks, trumpet
Lee Allen, trombone
Martin McCain, trombone
James Olin, trombone
Simone Periccioli, trombone
Ilze Brink-Button, French horn
Steven Mahpar, French horn
Filippo Zambelli, French horn



Dates:

Session I:
July 5 - July 17, 2017
Session II: July 18 - 30, 2017
Session III: Germany August 1 - 13, 2017

Tags:

Brass, Chamber Music, Orchestra
Italy Concert Schedule Announced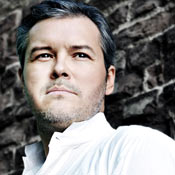 Check back regularly for more updates about programming, performers, and interesting musical notes. More info »
Mozart: Overture from Don Giovanni
Tchaikovsky: Variations on a Rococo Theme
Beethoven: Symphony No.5 in c minor, Op.67
Verdi:: Overture from La forza del destino
Brahms: Double Concerto, Op.102
Soloist: Vadim Repin, violin; Misha Quint, cello
Shostakovich:: Symphony No.6 in b minor, Op.54
Subject to change