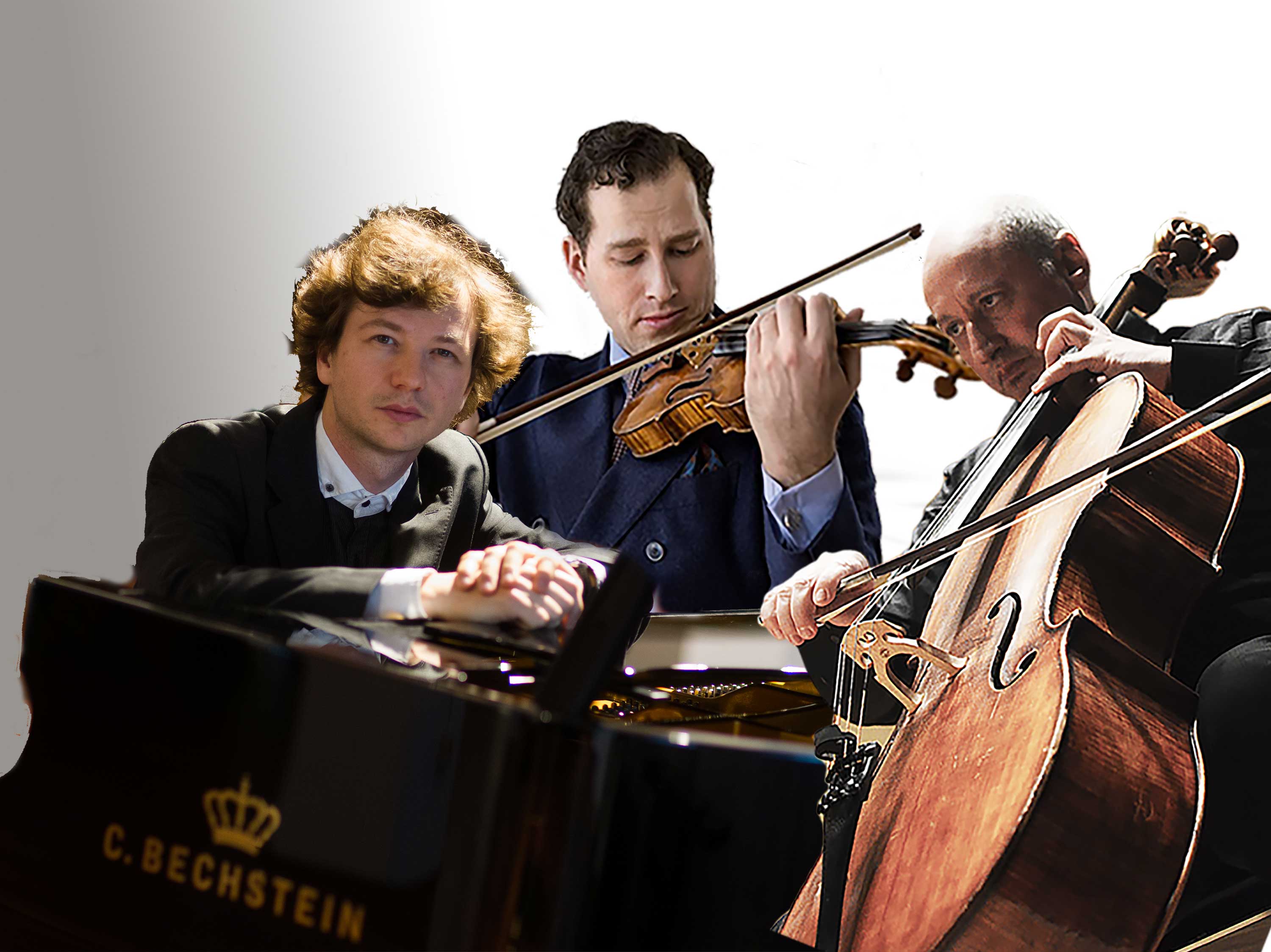 Program
Dvorak: Piano Trio No.4, Op.90, Dumky
Tchaikovsky: Piano Trio

Nikolaj Szeps-Znaider, violin
Misha Quint, cello
Mikhail Mordvinov, piano
Violin virtuoso Nikolaj Szeps-Znaider will be joining InterHarmony International Music Festival's Outstanding Guest Artist Series in Sulzbach-Rosenberg, Bavaria, Germany this summer on August 8 for a concert of the breathtaking Dvorak Dumky and Tchaikovsky trios. He will be sharing the stage with cellist and Music Director Misha Quint and pianist Mikhail Mordvinov. Nikolaj Szeps-Znaider will join the Outstanding Master Class Series at InterHarmony, presenting a violin master class on August 7, where students will have a chance to perform for and work with the master. Eminent pianist Mikhail Mordvinov will give an open piano master class on August 6.
NIKOLAJ SZEPS-ZNAIDER is the most celebrated performer of our time soloing regularly with such orchestras as the Staatskapelle Dresden, Cleveland Orchestra, New York Philharmonic, and Chicago Symphony. As a conductor, Szeps-Znaider was just appointed as the Music Director of the Orchestra National de Lyon and is Principal Guest Conductor of the Mariinsky Orchestra. Znaider continues his Nielson recording project with the Odense Symphony Orchestra and is Artist-in-Residence of the Vienna Symphony Orchestra for the 2019 season.
Cellist MISHA QUINT, recent Global Music Award winner, performed with celebrated orchestras and stages around the globe. Quint is Founder and Music Director of InterHarmony International Music Festival in Europe, InterHarmony Concert Series at Carnegie Hall in NYC & Modern Museum of Art in Fort Worth, Texas. Future Engagements include concerts in Italy and Germany with Nikolaj Szeps-Znaider, Guy Braunstein, Alexei Volodin, Dmitry Sitkovetsky, Christian Vasquez, and Saleem Ashkar.
Russian born Mikhail Mordvinov showed an extraordinary level of ability at a very early age and was accepted into Moscow 's renowned Gnessin School of Music at age 6 where he studied under Tatiana Zelikman. He continued his later studies under Professor Vladimir Tropp and graduated with the highest honours. He then enrolled at Hanover 's University of Music and Drama as a student of Professor Bernd Goetzke.
Program
Dvorak: Piano Trio No.4, Op.90, Dumky
Tchaikovsky: Piano Trio

Nikolaj Szeps-Znaider, violin
Misha Quint, cello
Mikhail Mordvinov, piano


---
Who:

Nikolaj Szeps-Znaider, violin, Misha Quint, cello, Mikhail Mordvinov, piano

Where:

Konzertsaal der Staatlichen Berufsschule

Address:

Neumarkter Str. 10

Tickets:

Ticket Price Vorverkauf: €25, Online €24, Box Office €28

When:

Thursday, August 8, 2019, 19:30
Donnerstag, 8 August, 2019, 19:30 Uhr
Save the date! August 8!