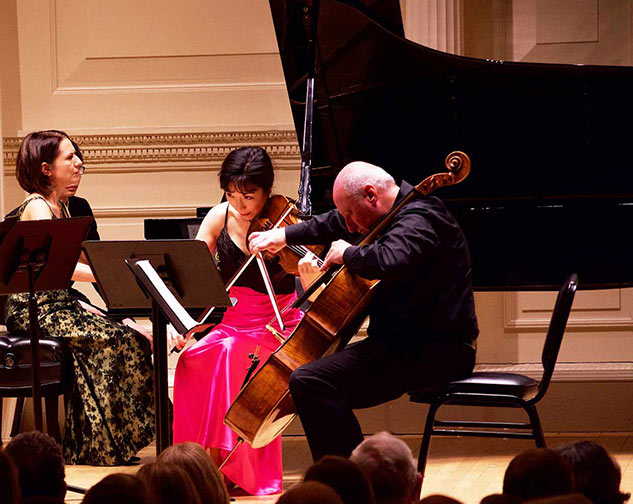 Concerto di Artisti Internazionali in Mombaruzzo
International Artists in Residence Concert in Mombaruzzo
InterHarmony International Music Festival
Program and Performers:

Liszt (1811 – 1886): Sonetto 104 del Petrarca
Camille Saint-Saëns (1835 – 1921): Africa, Op. 89

Geoffrey Burleson, pianoforte

Schumann (1810 – 1856): Adagio and Allegro for Viola and Piano

Marylene Gingras-Roy, viola
Delana Thomsen, pianoforte

Jindrich Feld (1925 – 2007): Sonata for Flute and Piano
I. Allegro giocoso
II. Allegro vivace

Michelle Stanley, flauto
Delana Thomsen, pianoforte

Granados (1867 – 1916): Intermezzo from the Opera Goyescas
Granados (1867 – 1916): Spanish Dance No.6
Piazzolla (1921 – 1992): Le Grand Tango
Pablo Casals (1876 – 1973): The Song of the Birds/El cant dels ocells
Rodion Shchedrin (b.1932): In the Style of Albeniz

Misha Quint, violoncello
Delana Thomsen, pianoforte

Program Subject to Change
Program:
Works by Liszt, Saint-Saëns, Schumann, Feld, Granados, Piazzolla, Casals, and Shchedrin.
---
Who:

Geoffrey Burleson, pianoforte; Marylene Gingras-Roy, viola; Delana Thomsen, pianoforte; Michelle Stanley, flauto; Misha Quint, violoncello

Where:

Chiesa San Antonio Abate

Address:

Via Roma, Mombaruzzo, Asti, Italia

Tickets:

TBA

When:

Tuesday, July 11, 20117, 21:30
11 luglio, 2017, martedí, 21:00
Save the date! July 11!